Skip to Content
Top 3 Marketing Trends Your Brand Needs to Be Successful in 2022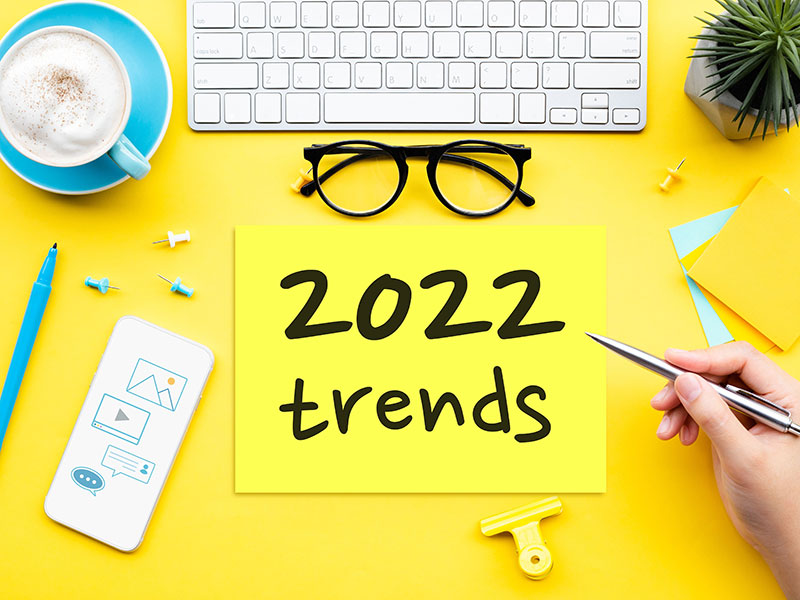 Top 3 Marketing Trends Your Brand Needs to Be Successful in 2022
Just like a top athlete, you wouldn't expect to maintain an edge over your competition without tweaking your training strategy and leaning into what generates the best results.
In the ever-changing world of marketing, keep your finger on the pulse of the best marketing trends to enhance your performance in 2022—no cardio required.
Be an all-star with these top 3 marketing trends you need to incorporate in 2022.
1. Expand Your Online Growth
The shift to the online marketplace is a long-distance race that will continue to evolve over time. Capture your audience's attention by beefing up your website with long-form guide pages. This kind of genuinely interesting and helpful content will encourage your audience to spend more time on your site where they'll get to know your brand better. Then, maximize your resources by using your long-form content to create multiple snippets to use in your marketing strategy. Stay top of mind online by sharing this content through emails, social media, and more.
2. Collaborate With an Influencer
Teamwork makes the dream work. Leverage the trust influencers have created with their audiences through collaboration. Branding can be a hard sell to the public, but an influencer can act as a spokesperson, and their endorsement for your product or services can go a long way. Capitalizing on this trend in 2022 can help your company reach a broader audience while creating context and relevance.
3. Keep Your Marketing Interactive and to the Point
The buyer's journey shouldn't be an exhausting obstacle course. In today's digital landscape the journey is becoming more independent, so it's important to set buyers up for success.  This includes making your sales funnel as easy and enjoyable as possible. Provide options for potential customers to stay engaged, for example, additional content related to their specific preferences. And, direct them to efficient, practical solutions for their needs by including personalized calls to action on your website.
Compete With Confidence
Designing a brand marketing strategy that's a podium finish every time takes commitment.
Need guidance to implement these fresh new tactics with your current marketing plan? Get in touch to create a successful marketing campaign for your brand.