Skip to Content
5 Things Every Brand Guide Should Have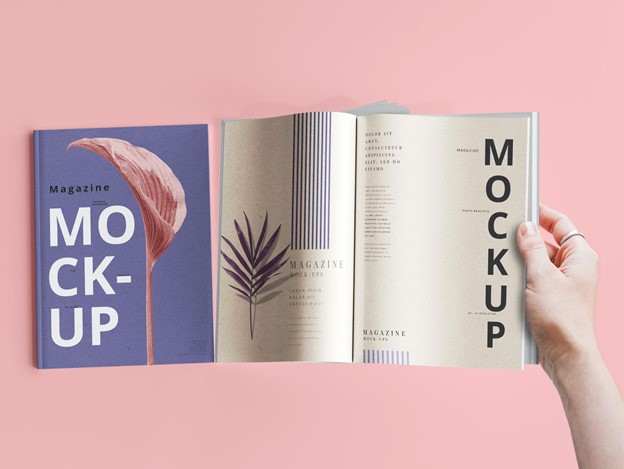 Having a solid brand guide for your business is like having a sturdy foundation for a building. Just like a structure's foundation supports its stability and longevity, a comprehensive brand guide serves as the framework for a brand's success and staying power.
On the other hand, inconsistent or ill-defined branding can harm a company's bottom line by targeting the wrong audience for their products or services, overspending their marketing budgets, or losing current customers due to poor messaging.
Not to worry! We've compiled the five elements every effective brand guide should have to make a brand's values, mission, and goals crystal clear:
1. Visual Brand Identity
One of the most important parts of branding is deciding how to make your brand as visually appealing to consumers as possible. This means consistency in your brand elements is incredibly important! Research also shows that having a signature color in your branding increases customer awareness by 80%!
Your logo, color palette, and fonts must match across all of your marketing materials and branding to ensure that potential customers can recognize your brand at a glance. And your brand guide should specify usage guidelines for all brand elements, from logo size to font weights and spacing.
2. Tone of Voice
What is the overall tone of your brand? Explicitly defining a specific tone for your brand also helps with brand recognition and trust because it helps consumers know what to expect. And the right tone for a particular brand varies hugely across industries. An accounting firm will likely have a more serious tone in its branding than a cannabis dispensary or a pet toy shop, for example. Striking the right tone in your brand guidelines is key to ensuring brand consistency.
3. Core Brand Messaging
Once your brand guide has a clearly defined tone of voice, the next step is articulating your brand messaging, including your unique selling point (USP), brand history, and values and goals. This type of indirect marketing is critical to establishing your brand with potential customers. According to a recent Harris Research study, a staggering 82% of consumers said they want to shop with brands whose values align with their own. And 75% of shoppers said they've broken up with a brand due to conflicts in values.
4. Target Audience Profile
Your brand guide should dig into your target audience's specific needs, pain points, and preferences by asking questions, such as:
How does this particular audience consume media?
Which social media platforms are they on?
What do their purchasing and engagement behavior patterns look like?
Why are they your target audience?
Clearly defining who comprises your brand's target audience allows your company to answer these questions so your team can market, develop, and sell new products and services more effectively.
5. Clear Guidelines and Examples
Your brand guide should make sense to anyone who reads it. It should be free of jargon and needlessly complex concepts that could muddy the guidelines for a casual reader. To make its usage guidelines clear, your brand guide needs to include both text and visual mock-ups that show what your branding should look like across various digital and print mediums.
Let Hausbeck Brand Craft You a Polished, Standout Brand Guide
We'd love to hear from you and chat about your brand goals and vision! Be sure to check out all of the services we offer, and contact us today to schedule a consultation. Let us help you develop a comprehensive brand guide that effectively communicates your company's visual identity.