Skip to Content
Top 3 Marketing Campaigns of 2021 You Need To Know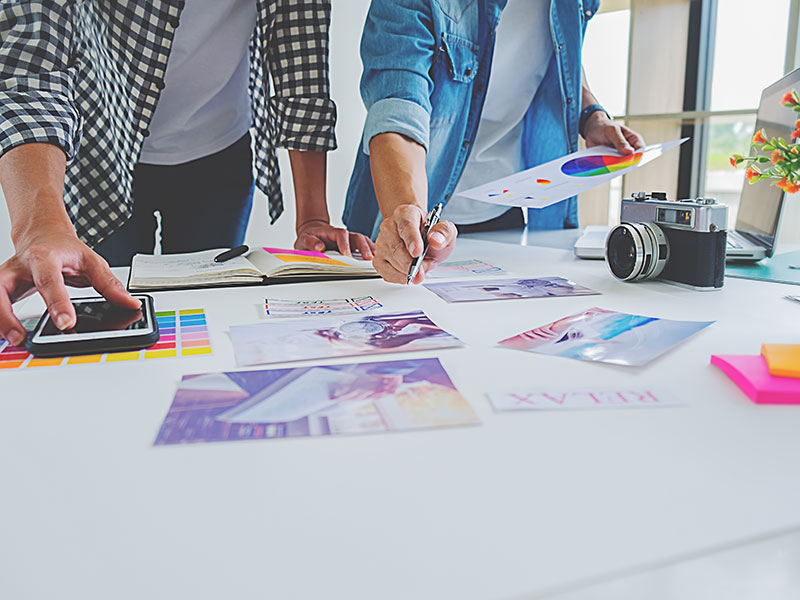 An eye-catching marketing campaign starts by thinking outside the box. Viewers love to be surprised and delighted by new concepts, so you have to earn their attention in innovative and original ways. Here are 3 brands that delivered their message in unique and clever campaigns to stand out in the 2021 market
1. Aldi's Free Cuthbert Campaign
Aldi was quick to take control of the situation when supermarket rival Marks & Spencer launched legal action against them due to a trademark infringement on their similar caterpillar cake. #FreeCuthbert became a lighthearted and humorous marketing campaign through a single Twitter post. Aldi played off Marks & Spencer's own marketing to quickly trend on Twitter, reach headlines, and rack up user-generated videos and parodies.
Capitalizing on the attention, Aldi released a limited edition Cuthbert cake, with all profits going to Teenage Cancer Trust and their #CaterpillarsForCancer campaign. The real winner here was decided in the court of public opinion through a combination of wit and cause marketing.
2. Reddit's 5-Second Super Bowl Campaign
Super Bowl ads are expensive, but this campaign paid off for Reddit, a message board website. The 5-second ad started as a cliche car commercial, then cut to the Reddit logo with lengthy text. The commercial was so quick that many viewers thought it was a glitch in the broadcast, making it one of the most-searched Super Bowl ads on Google.
The text referred to Reddit's role in disrupting markets. Users had recently coordinated trades on GameStop stock, inflating the struggling company's share price and proving that underdogs can still win.
3. Dove's Reverse Selfie Campaign
Successful campaigns don't have to be product-focused—relevant, message-driven marketing can be more effective in reaching your audience. A renewed version of a previous campaign, Dove's Reverse Selfie shows a video of a young girl who has drastically edited a photo of herself before posting it to social media. The video plays backward, which reveals the many tweaks and edits the girl made to the photo, and ultimately the harmful effects of heavily edited social media images on young women's self-esteem.
Stand Out in the Crowd With Your Marketing
Your next marketing campaign should be a great opportunity to try something new and connect with your target audience. Want to deliver a campaign that wows, but feeling stuck? Get in touch for help creating your next marketing campaign—who knows, maybe you'll go viral.