Skip to Content
Who We Are
Our team of innovative and experienced professionals are here to help you develop, design, manage, and market your brand. At Hausbeck Brand, we believe talent, street smarts, and persistence is the perfect mix to create success for our clients. We combine brand insights, best practices, and innovative design solutions to engage and deliver our clients' exceptional service. We are seasoned collaborators and call upon our trusted industry network when needed. So, you can rest assured knowing you've got the best talent in your corner.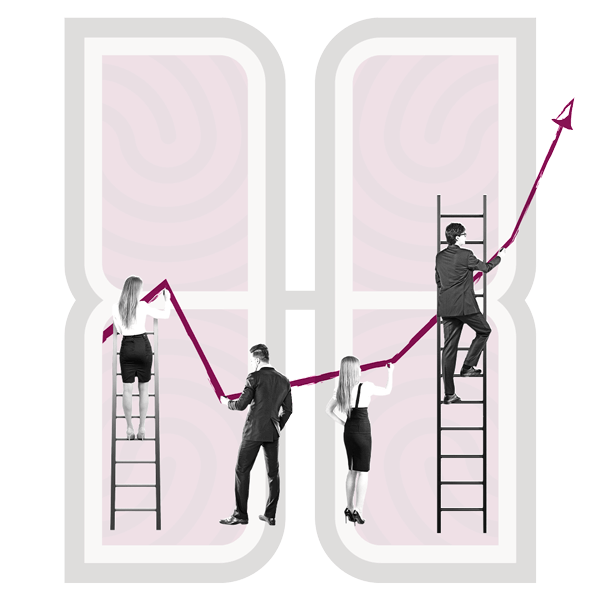 Our Philosophy
Make sure your brand is affecting your bottom line in a positive way.
Clarify – Clarify your message, define your target audiences, and understand your consumers' journey.
Share – Share your brand's story, both visually through design and strategically through content creation and delivery.
Engage – Engage your audiences with creative marketing strategies that deliver results.
Track – Track and manage the effectiveness and ROI of your marketing efforts.
Meet Our Team
There are plenty of options to choose from when it comes to marketing your company. We understand that finding the right tactics to fit your brand, budget, and company goals can be overwhelming. You need a partner that can help you make informed decisions to generate brand awareness, attract qualified leads, and increase sales. At Hausbeck Brand, we roll up our sleeves and work right alongside our clients. Our process starts by getting to know you, your company, your culture, and your customers. We're firm believers in the lost art of conversation, whether in-person or virtually. Talking through ideas together is key to our success. We create an experience that is exciting, thought-provoking, educational, and fun. Partnering with our clients creates a collaborative environment fueling both our, and our clients, enthusiasm, and passion for the tasks at hand!
Designers
Strategists
Creatives
Photographers
Videographers
Content writers
Marketers
Researchers
Ready to Create Your Next Chapter?