Skip to Content
3 Reasons Why Brand Consistency Matters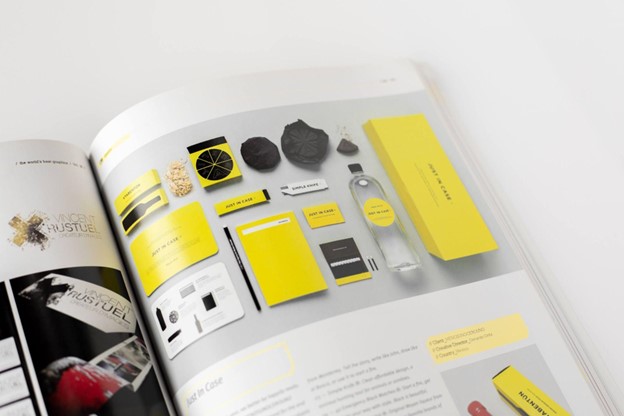 Source: Unsplash
Brand consistency is the subtle marketing game-changer that a lot of us might not notice. It's easy to gloss over excellent branding. But when a company has inconsistent branding? Well, it tends to get noticed, but not for the better.
So, what is brand consistency? It means presenting your company and its goals and values in the same way across all of your marketing channels. This offers consumers a cohesive message and image of your brand.
Here are three reasons why brand consistency matters and how a brand guide can help optimize your branding:
It Builds Brand Recognition
Brand awareness is a major factor for people in making purchasing decisions. In fact, 71% of consumers say it is very or somewhat important that they recognize a brand before making a purchase. That's huge! This is because we tend to fear the unknown, even when it comes to brands.
Building a recognizable brand doesn't happen overnight. It takes consistent messaging and attention to detail, such as using the same colors, fonts, and logos across all platforms. According to a University of Loyola-Maryland study, consistent colors increase brand recognition by up to 80%. These are small, easily implemented branding adjustments that have a big payoff!
It Creates Trust
Think about some of the most well-known brands today. We know what a "swoosh" represents without even naming Nike. We know what "America runs on" without seeing Ben Affleck in a commercial for Dunkin. And in both cases, we know that we're going to get a quality product because we trust a brand that is consistent.
Of course, Nike and Dunkin are global, billion-dollar companies with virtually unlimited funds for marketing. But small businesses also benefit from building brand trust through consistent branding, especially in terms of revenue and customer loyalty! Consumers really do put their money where their mouth is because 46% say they'll pay more to buy from trusted brands.
When folks know what to expect because of brand consistency – and what they're expecting is something they like – they spend more, tell others about your brand, and become return customers.
It Helps Your Brand Stand Out
One of the most challenging aspects of marketing is making your brand stand out in a crowded marketplace. In today's digital world, competition in some industries comes from all over the globe.
Beyond maintaining a cohesive look for your brand, clearly communicating your brand values in a consistent way that resonates with consumers is a major way to stand out from the competition. And research shows that people place a high premium on a company's values, with 64% of consumers forming brand loyalty due to shared values. Ensuring continuity across your branding is essential to help your company stand out.
Let Hausbeck Develop Consistent Guidelines for Your Brand
The most straightforward way to make sure your branding is consistent? Develop a thorough brand guide that outlines your company's messaging, goals, values, and image. But compiling this can take up a big chunk of your marketing team's time. That's where we come in! We can create a brand guide for your company that ensures your branding will be consistent and perfectly aligned with your vision.
We'd love to hear from you! Be sure to check out all of the services we offer, and contact us today to schedule a consultation. Let us help you build a cohesive, consistent brand guide that produces solid results!