Skip to Content
3 Effective Ways for Your Company to Use Qr Codes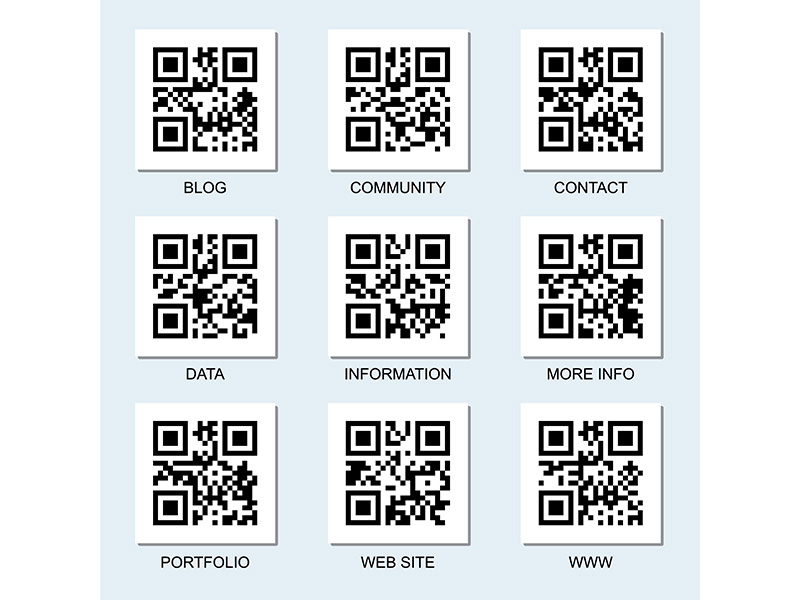 3 Effective Ways for Your Company to Use Qr Codes
You may have noticed the square QR code while standing in line at the coffee shop, or on the table in lieu of menus at your favorite restaurant. QR codes shot to popularity with the increase of smartphone usage, with an estimated 11 million American households scanning codes in 2020.
The small code packs significantly more data than a standard bar code, and allows you to reap the benefits of a cost-effective and no-contact way to share your brand with the click of a button. QR code stands for "Quick Response," so run, don't walk, to get one set up for your company and hop on this trending business booster!
Check out these 3 great ways to put a QR code to work for your brand.
1. Up-Level Your Marketing
Marketing gurus rejoice! Perhaps one of the most useful things about QR codes is their traceability. They can provide you with instant data about your audience, including everything from big-picture information like how many people scanned your code, to more granular data like location, date, time, and what device was used to access the content. You can also collect emails and phone numbers for marketing when your QR code is scanned
2. Easily and Quickly Share Information
QR codes are a straightforward way to share updates with your audience. Whether it's your store hours, website or social media pages, delivery process, or Wi-Fi password, you can put the answers to vital questions in the palm of their hand. You can also share coupons, contests, and ads with customers to encourage purchases. QR codes can deliver your audience exactly where you want them to go, without using signs or overwhelming them with information.
3. Safe and Contactless Payment
QR codes provide a safe contactless payment method, which shows customers your organization is adaptable. Set up your QR code with a payment option, and customers can then pay with Paypal or Venmo after they scan it. Investing in options that make customers' lives easier and safer is key to earning their loyalty, and QR codes include traceability, brand protection, and anti-forgery measures.
Hone Your Scan Strategy
Setting up a QR code is a simple and free process. Visit QR Code Generator, QR Code Monkey, or Flowcode to make your own! Not sure how to harness the power of a QR code for your company? Let's create a strategy that's tailored to your brand.