Skip to Content
5 Advantages of Hiring a Marketing Agency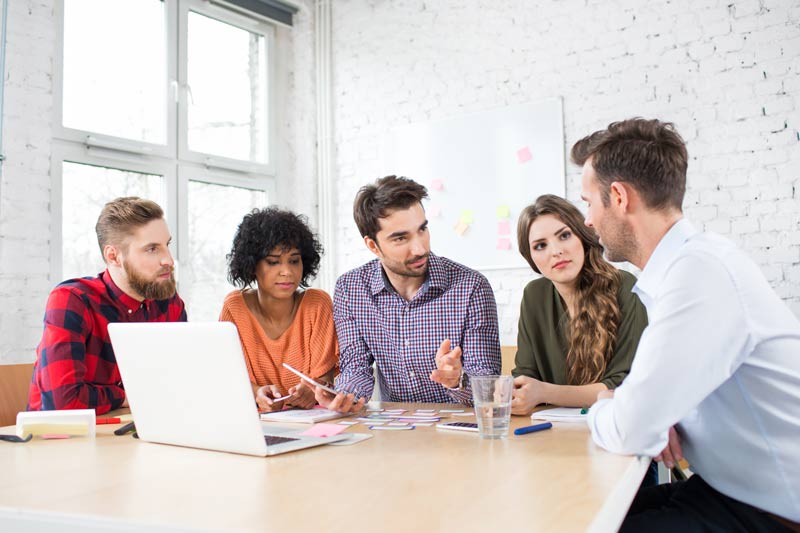 Your brand might deliver the best products or services in your industry—but unless you're a marketing pro or have one on your team, your organization may not have the skill set to deliver a high-performance marketing campaign that gets results.
Hiring a marketing agency is like having a team of superheroes at your beck and call. The right agency will have a lineup of industry professionals with a plethora of experience and skills, ready to help save your marketing plan from villains like an undefined target audience, lack of engagement, and weak competitive analysis.
Managing your marketing in-house might not be an option right now, but there are many advantages to getting external support. Here are 5 of the top reasons you should team up with an agency to craft a super marketing strategy.
1. Save Money
Time is money! An external agency can help you save the hard-earned cash by enabling you to move through an involved, intensive project seamlessly. Marketing can be both time-sensitive and time-consuming, made all the more challenging when your employees are juggling multiple responsibilities.
Consider the amount of planning, research, and time that goes into branding, positioning, and design. A marketing agency gives you access to all the resources you need, with employees you don't have to recruit or train yourself.
2. Leverage Their Knowledge
Marketing guru Doug Kessler says, "Traditional marketing talks at people. Content marketing talks with them."This involves creating an engaging conversation that your audience wants to participate in. But what's your audience interested in?
Just like every superhero has unique powers, a strong marketing agency can provide you with a stable of professional copywriters, web developers, graphic designers, social media experts, and more with adaptable skills. These experts have their finger on the pulse of the latest trends and know what it takes for a campaign to be successful long term. Take advantage of their experience to help you create innovative conversation starters that will have your customers eager to join in.
3. Hone Your Vision
Comedian Dave Chappelle uses the metaphor of "standing too close to the elephant" to describe being unable to see the bigger picture, or in this case, the whole project.
When you bring in an outsider, they can provide a different, unbiased perspective on your project as a whole, which can lead to an improved marketing strategy. They can also act as a fresh set of eyes to spot mistakes and loopholes, or present ideas they've gathered from their experience working on previous marketing campaigns. Their expertise can help you see the whole elephant.
4. Free Up Your Time
Your brand needs to invest time in your marketing every day, but you might be feeling the time crunch. While continuously building your marketing strategy is an integral part of any company, as a business owner, it may not be your strong suit.
Hiring a marketing agency frees up your valuable time by helping carry the workload so you don't have to be Superman. This allows you to focus on running the other areas of your organization while leaving your marketing in the hands of capable professionals.
5. Benefit From Teamwork
If you've seen the movie Avengers: Endgame, you know it takes dedication and a variety of abilities to restore balance to the universe. A well-rounded agency becomes an extension of your team and brings new creative and analytical skill sets to the table, as well as a host of resources.
When an agency is a great fit, they'll collaborate with you to incorporate original ideas, solutions, and evaluations to effectively lead your marketing strategy. You know what they say—teamwork makes the dream work!
Find the Perfect Marketing Agency for Your Brand
It doesn't take being bit by a radioactive spider to find the superpowers that will uplevel your brand. A marketing agency that fits in seamlessly with your organization will help drive sales while taking the weight off your shoulders. Ready to grow but need some outside marketing help? Let's chat.