Skip to Content
Is It Time for a Brand Refresh?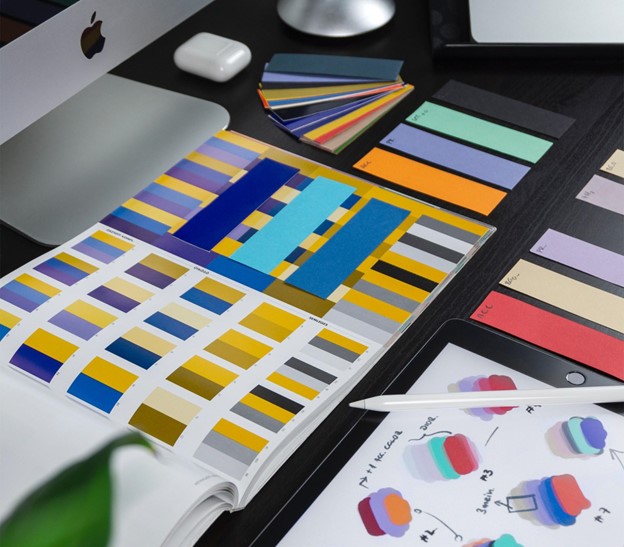 Source: Unsplash
Just as you're not the same person you were years ago, neither is your brand! As your business changes and grows over time, it's important to ensure that your branding evolves along with it. Branding that is inconsistent or doesn't represent your company well can hurt your brand's reputation and revenue.
So what is a brand refresh? Think of it as a lighter version of a complete rebrand where you implement updated branding elements like new messaging, logo updates, or fresh images on your website.
How can you tell if you're ready for a brand refresh? Read on for four signs that it might be time to update your branding.
Your Website Is Vintage
The 90s are back in a big way right now, but not when it comes to branding a website! Slow websites with outdated links and old-school design don't translate to a positive online customer experience. In fact, 60% of consumers abandon purchases due to poor website user experience. If it's been a while since the company website got an update, a brand refresh can bring it back to life and give it a modern feel that showcases your products and services.
You've Added New Products or Services
As your brand grows, your branding needs to reflect this progress. Does your coffee shop offer online ordering or food options that weren't part of your original branding? Are you partnering now with a fantastic local business or offering curbside pickup for your products? Maybe you eliminated a service that didn't have a great ROI. If so, it's probably time for a brand refresh so customers can stay up-to-date on everything your company offers.
Your Target Audience Has Changed
If your brand serves a different target audience than before, it might be time to reposition it to appeal to your new audience. Tweaks to your brand messaging, colors, or logo can be subtle ways to speak directly to a new customer base. And the best part? Repositioning your messaging helps you reevaluate your brand values and goals as an experienced business owner.
Your Current Branding Isn't Resonating
If you feel that your branding is fresh and innovative but still isn't resonating, consider doing a competitor analysis. Look at the branding of thriving local and national brands in your industry. How does their approach differ? Of course, you never want to copy another brand's marketing, but you can learn a lot about what works and what doesn't by studying their approach. Use this as a springboard for new ideas on updating your branding.
Hausbeck Can Make Your Branding as Vibrant as Your Company
If your original branding feels a little stale or simply doesn't align with where your company is today, we can help! Whether you need a new logo or a refresh of your website and marketing materials, our marketing professionals are here to bring your vision to life. Looking for a complete rebrand? We do that, too!
Be sure to check out our full range of services, and contact us today to schedule a consultation!