Skip to Content
Discover Your Work Style and Grow Your Company With Purpose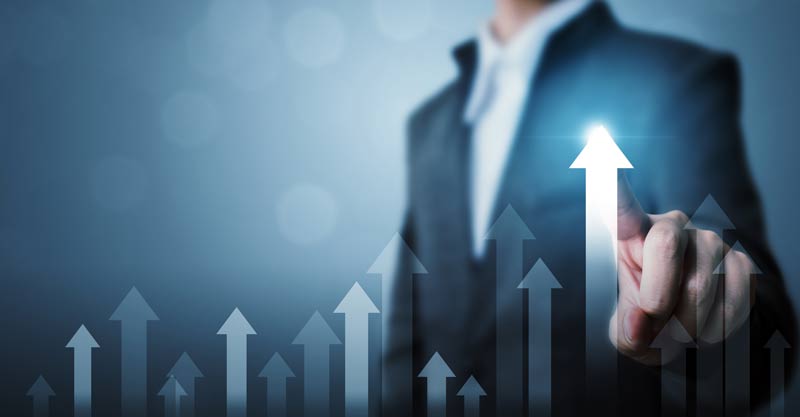 Many business owners, from brand new solopreneurs to experienced team leaders, get stuck in a rut with their marketing, with unanswered questions and nowhere to turn. Instead of setting their sights on the next step to achieve their objectives, they fall back on old marketing habits that create stagnancy.
Charles Duhigg, author of The Power of Habit: Why We Do What We Do in Life and business says, "When a habit emerges, the brain stops fully participating in decision making. It stops working so hard or diverts focus to other tasks. So unless you deliberately fight a habit—unless you find new routines—the pattern will unfold automatically."
Finding a new routine starts with pinpointing where you're at in the development of your company, and recruiting the right kind of help to establish a strategic business blueprint that propels you towards your goals.
Here are four common work styles and the actionable steps you need to take to drive your organization forward.
1. The Thinker
Being a thinker can change the trajectory of your business—but only if you don't get stuck in the planning phase of your marketing strategy. Top-tier business thinkers consider the development of new methods, concepts, and theories, and strive to make a significant contribution to the development of teaching and practice within their industry.
If you have an idea or are ready for change, the next step to take you from daydreamer goal getter is to take the plunge! It's time to flesh out a plan with a professional team likeHausbeck Brand. You can learn to build on your critical and strategic ideas, communicate your insights in a logical way, and create an unattainable plan with deadlines you'll be excited to meet.
2. The Starter
As the saying goes, "By failing to prepare, you are preparing to fail." Starters are eager to get the company up and running but often bypass vital building blocks in the foundation along the way. Rushing the process usually leads to many questions, like how to create and implement a brand strategy and marketing plan, or how to fix the things that were overlooked prior to launching.
A business plan provides a roadmap, and without it, your company is more likely to fail due to a lack of direction. Marketing is a critical part of any business plan. Team up with an expert agency for a full marketing department that can deliver a top-tier brand and marketing strategy. Agencies can provide impeccable, stress-free execution, and tracking to guide your company's next steps.
3. The Doer
Doers have buckled down and done the work consistently for several years—and now it's time to think bigger. You might feel stuck between a rock and a hard place—disconnected from your current brand, and struggling to keep up with marketing, creating fresh content, and delivering a consistent message while trying to reel in new customers.
Doers are ready to achieve growth through their business' evolution. Whether you're experiencing revenue decline or stagnancy, or you're just ready to uplevel but aren't sure how to season marketing pros can help you solidify a brand personality paired with a modern marketing strategy that's relevant and engaging for your audience. If your team doesn't have a designated marketing professional, Hausbeck Brand can fill the gaps and kickstart new growth.
4. The Mover and Shaker
There's always room for improvement! Even your well-established company can refine its practices to bring in more revenue. Once you've established strong brand awareness, consider bringing in creative support to shake up your marketing strategy and breathe new life into content ideas.
A fresh perspective and additional skills can work as an extension of your current team—without draining your precious time and resources. Without the regular addition of new ideas, your organization runs the risk of becoming an echo chamber and repeating the same things you've always done because they're familiar.
Growth Begins With Intention
Once you've established where you are in your company's journey, get ready to implement new marketing strategies to take you to the next phase of growth. If you're struggling to get clear on your next steps to build your business with confidence and clarity, let's chat about it.